IAACC supports and partners with various projects, events and organization initiatives to assist in fulfilling their missions while benefiting East Calgary.
COMMUNITY CANVAS
Community Canvas promotes creativity, collaboration and builds community.
Would you like a community canvas at your next community event?
Contact us for more details [email protected]
COMMUNITY INITIATIVES, COLLABORATIONS AND PARTNERSHIPS
Video Editing
Supporting emerging video editors with video editing experience and promotion of language diversity
ArtScape Art Show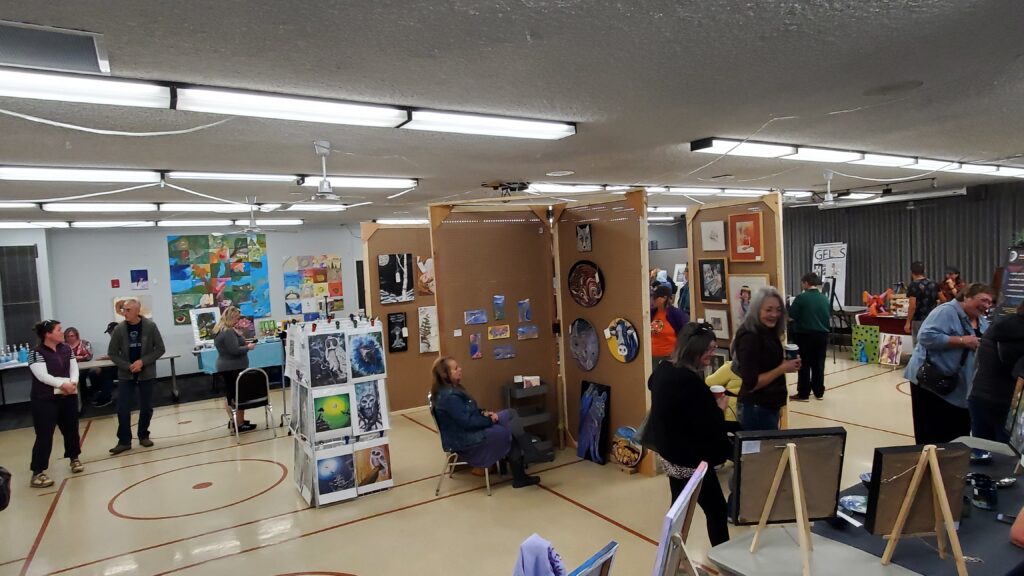 October 2022, the ArtScape Art Show was hosted by a collaborative of artists, held at the Greater Forest Lawn Seniors Centre. Featuring over 50 artists of all disciplines. The event was well attended by community residents.
Supported by IAACC & Calgary Foundation
Street Scape Improvements
International Wander-land
Mural collaboration w/ International Avenue BRZ along 32 Street SE
Artist Paula Timm; Photo Credit Hero Images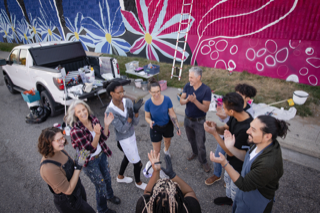 Youth Cultural Education
Supporting youth education through diversity, cultural and artistic education opportunities through:
2nd International Scouts
Artist Wellbeing
Promotion of the health & wellbeing of artists through:
Elephant Artist Relief Society
Do you have an idea or project that you think will benefit East Calgary?
IAACC is always looking to support new initiatives for the betterment of East Calgary. Submit your ideas to: [email protected]