2nd Annual Lantern-Fest
Lantern-Fest is the celebration of the unique cultural lantern festivals around the world. Bringing community together to be creative, learn about lantern diversity and build community.
At the festival, attendees can decorate a 4″ paper lantern (while supplies last) to carry in a procession through the community with the lighted lanterns.
As additional attractions, attendees can enjoy:
6:00-7:30PM @ Southview Community Association
* Cultural entertainment: Eugene Kirton, Musician and Colin Pyett- Juggler
* Activities: Lantern Decorating, Caricatures by Janey Luc-German, Balloon Twisting
* The Lantern Festival History Exhibit
* Community Canvas- in honor of Truth & Reconciliation Day
* Local Art Exhibit by IAACC Alum – Artist In Residence Artists
* Resource Tables: Parks Foundation & LOUD Art Society
* Selfie photo station
7:30PM (sunset)
Lantern Walk Begins
Procession of Lanterns from Southview Community Association to Unity Park.
* Viewing of local art along the walk
* Listen to 3 unique stories by Story Tellers: Almendra Vergara and Catherine Welburn
* Photo opportunities along the way
* Ushers provided by 12 Community Safety Initiative & Youth Central
---
The festival aims to celebrate culture, creativity and community.
**Participants are welcome to bring their own lantern they have made or purchased.
** 4″ lanterns will be available on a first come first serve basis
---
NOTE: IAACC is aware Lantern-Fest is the same day as Truth & Reconciliation Day. This is the way scheduling occurred, next year it'll be on Sept 28th, 2024. There is no intention of taking away the meaning of the day, we completely respect and honor the privilege to be on this land and reflecting the lives lost. We will be honoring the day with a couple activities for attendees to take part in.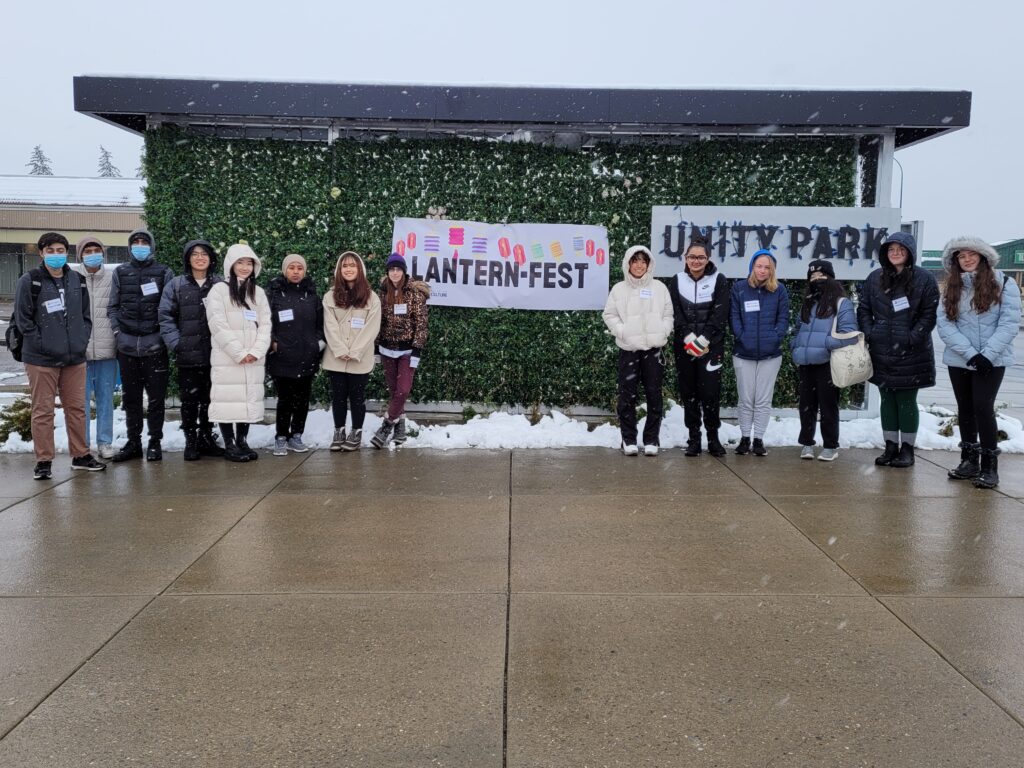 Volunteer Opportunity
If you would like to join the fun, we are looking for volunteers to help with setup, activities, ushering the lantern walk and cleanup.
Contact [email protected] for more information
2023 Sponsors & Supporters
International Avenue BRZ-Use of Unity Park
City of Calgary- Arts & Culture
City of Calgary- Ward Community fund
Fuse33 Makerspace
Lantern-Fest 2022 still went on as planned even with the cool and snowy weather. Lanterns were decorated, Fromage Chaud performed, and the Perlin Foundation for Wellbeing set up games and activities. The event was enjoyed by all that were in attendance. Thank you to everyone who attended and braved the less than desirable weather.