IAACC proudly supports various projects within Greater Forest Lawn as part of our community collaborative & artist-led initiatives. Here are some of the past initiatives IAACC has supported over the years.
Community Garden Collaborative Mural Project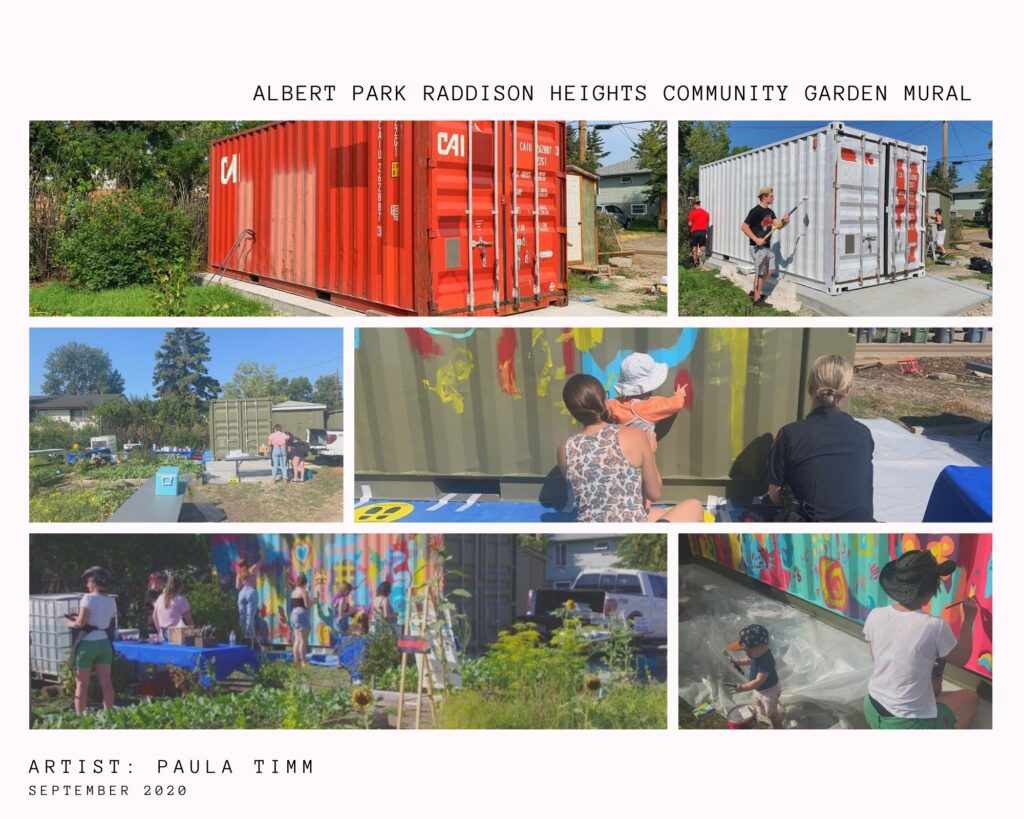 Spearheaded by artist Paula Timm, at the Albert Park Radisson Heights Community Garden, Paula invited community residents of all ages including Calgary Police Services to leave their mark on the c can.
Calgary Multicultural Orchestra Program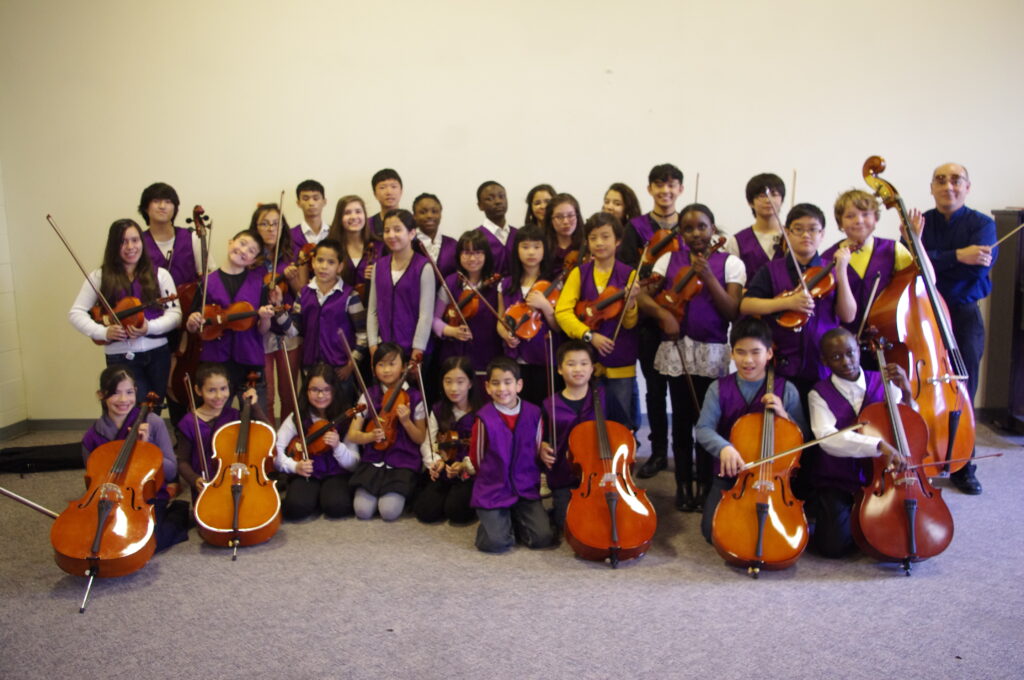 The Calgary Multicultural Orchestra (CMO) program was adopted by IAACC in 2009.
CMO is based on the program developed in Venezuela called El Sistema. It provides free programming for youth to develop musical, social and emotional skills.
CMO brought fine arts to the youth of East Calgary! After 10 years of fostering this program, CMO became its own nonprofit organization in 2018! IAACC is thrilled to see them flourish on their own. For more information on CMO visit their website: www.elsistemacalgary.com
GleeCalgary Program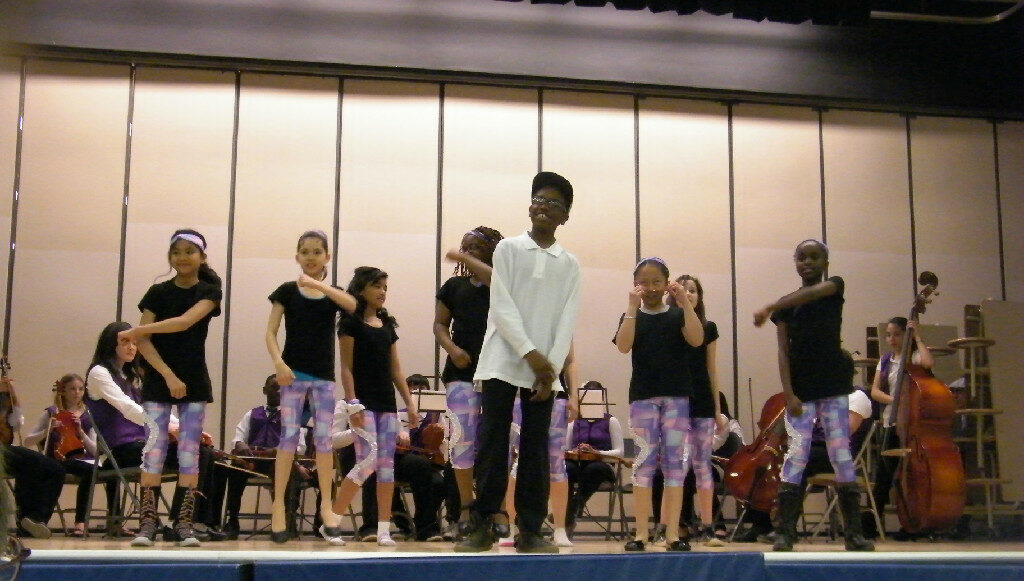 GleeCalgary was an afterschool program for youth to learn vocals and dance through the El Sistema method. This program operated for 4 years as a free program for youth in Greater Forest Lawn.
Eyes on the Avenue 2016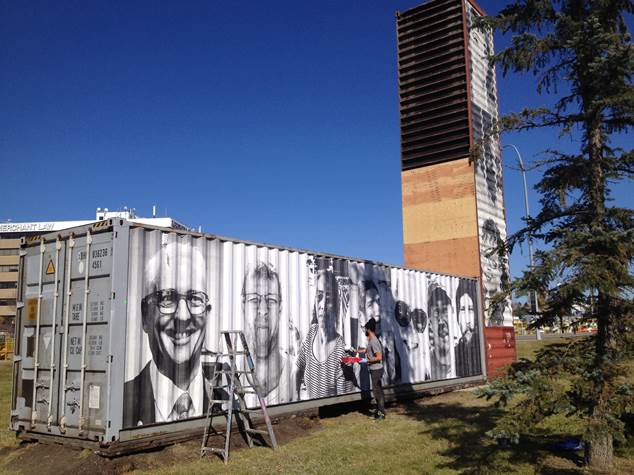 IAACC and its ARCH site provided the containers and the location, creating a space where arts, recreation, and community come to play. Photos taken were by Antyx and its team of young professionals. Photos were of residents of the Greater Forest Lawn area.
Winter Solstice- Lantern Making and Parade 2016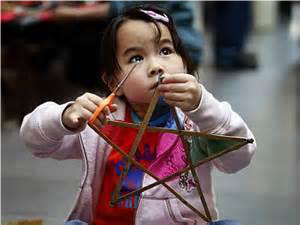 Community residents were treated to an evening of classic lantern making, a parade to what now is Journey to Freedom park, followed by hot chocolate and caroling.
Dancing with the Calgary Stars Gala (2017 & 2018)
IAACC Partnered with Calgary Dance Foundation to host an event of Culture, Food, Dance and entertainment. For more information on the Calgary Dance Foundation or their upcoming Gala: http://www.calgarydancefoundation.com/
MULTICULTURAL NIGHT (2014)
A collaboration between IAACC, SAHLA & INCA featuring an evening of cultural dance, singing and musical compositions as well as an Art Exhibit featuring local artists at the Jubilee Auditorium
---